Everyone had that hall closet or shelf somewhere in their home growing up (or now) that was full of board games. Our hall closet had two shelves deep in the back, behind the jackets and coats, that was devoted to box after box of board games and puzzles. These shelves held wonder and excitement and I would spend hours opening each box and looking at the beautiful game boards, playing pieces, and the dice (oh, how I love dice).
Sadly that is as far as I got to playing these games. Being an only child with no neighbors and parents that were either too busy doing their own thing or working meant I really had no one to play with. Over time kids moved in to houses within walking distance but by then the Nintendo was dominating "game time" and the board games started gathering dust in the closet.
1. Monopoly (Parker Brothers, 1935)
The grand-daddy of board games. With humble beginnings in 1935, the game now has hundreds of different versions that range from Star Wars to Spider-Man. This game was deemed to "hard" by my parents so it was never played, with me at least. My parents would have gaming nights with their friends and this was a staple (until Trivial Pursuit came along). They would laugh and play while they drank their wine coolers and smoking their cigarettes while I was forced to sit alone and watch TV…gee, just like every other day of my childhood. Jerks.
With the shadow of "it's too hard" hanging over Monopoly, I have to admit that I never played it until I was in my late teens/early twenties. Granted there is a bit to learn but to say that it was hard was an exaggeration. Sure, all the hotels and shit can be cumbersome but once you get the hang of it, it becomes second nature.
Now, I love the game and when my wife and I have time (usually on vacations) we try to play a few rounds. My kids are definitely too young to grasp the dynamics of the game at the moment (plus they cheat, seriously Shoots and Ladders gets cut-throat), but when they're ready…it's game on!
2. Trivial Pursuit (Selchow and Righter/Parker Brothers, 1982)
Ok, this could be a game truly defined as hard, but the general gist of the game is easy. Answer trivia questions that range from different topics from World History to Pop Culture. Trivial Pursuit exploded in popularity in the early-to-mid '80s and kinda reinvigorated the family game night (along with Win, Lose, or Draw a few years later). I remember my parents and their friends playing this game a lot during the '80s. The game often showed off one's trivia knowledge, putting the other players in awe. But it also incited laughter when the chips were down and you gave a funny answer when you were stumped.
Honestly this was a game that I was allowed to play for a couple of minutes when a session began but that was a far cry from actually playing the game. When the board was but down, the pie pieces divvied up, and the boxes of questions and answers were  cracked open, I was allowed to try and answer a couple questions. Everyone would scan a couple of cards to find cartoon, Star Wars, or pop culture questions for me and after a few wrong ones I was shooed away from the table as the Bartles & Jaymes were opened.
I guess that is were my trivia retaining mind comes from.I didn't like being laughed at as a kid for not knowing something…well, so trivial.
3. Anything with a Pop -O'-Matic Bubble (Milton Bradley, 1965)
Originally developed by Kohner Brothers and initially manufactured by Irwin Toy Ltd., later by Milton Bradley, Trouble was the first game to include the Pop-O-Matic dice rolling system. Since then a ton of other games have capitalized on the Pop-O-Matic system, from Sorry to Headache and a slew of others. There is no more distinct of a sound than the POP of a Pop-O-Matic and its rattling dice.
I honestly have no idea why I was deprived of such a landmark item such as the Pop-O-Matic.  The reason I have after all of these years of pondering is because my parents had no idea what fun was.
I only recently had my first experience with the wonder that is Pop-O-Matic. My daughter got a gift card for Christmas for the sometimes cool store Five Below and she wanted nothing more than a Thomas the Tank Engine game. In all honesty it is nothing more than a Trouble knockoff made by a third party company, but who cares because we all have fun…like it should be.
4. The Game of Life (Milton Bradley, 1860)
Yes you read that right, 1860. The Game of Life was America's first popular parlor game. First released as The Checkered Game of Life and was nothing more than a checker board with situations printed on them that either gained the player points or lost the player points depending on their outcome. In its first year the man himself, Milton Bradley sold 45,000 copies, which was no easy feat in 1860. The edition we are more familiar with was released in 1963 and included a plastic spinner attached to the board while the original used a top because the use of dice in 1860 was reserved for gambling. Also attached to the 1963 game board were hills and buildings that gave The Game of Life a very grand feel.
It was that grandeur that had me infatuated with The Game of Life. I would take the box out of the closet and sadly play by myself. I would read the little situations and move my little car around the board. I guess the name of the game said it all because my Life at the time was pretty damn lonely.
5. Mouse Trap (Ideal, 1963)
Published by Ideal, created by Marvin Glass, and designed by Hank Kramer in 1963, Mouse Trap was one of the first 3-D games ever created. Kramer took inspiration from the drawings of Rube Goldberg and created a great contraption. At first the game really didn't have any rules per say and was marketed to younger players. In the 1970s Sid Sackson redesigned the game board and added a more turn based game play that included cheese pieces and a die. The game came under scrutiny for not paying any royalties to Rube Goldberg for his inspiration for Mouse Trap or the other (not as popular) games Marvin Glass created, Crazy Clock Game and Fish Bait. Goldberg didn't follow through with any lawsuit saying that ideas can not be trademarked. He later sold some of his designs to another game company in the event that they wanted to use them for future board games.
I was a huge fan of the artwork of Rube Goldberg. I would get his books from the local library and spend hours studying the complexities of his contraptions. And I would always get a kick out of his use of animals in some of them. Ever since I was a toddler I would love to build the mouse trap in the game Mouse Trap but for the life of me I never really knew that it was a game. The version I had was at my grandparents house and it was the one pictured above. Could it have been from the version with no real rules? If so, no harm no foul on my father not teaching me to play a game that once was his. If it was one of the later versions with rules, than big foul for yet another game my parents didn't play with me.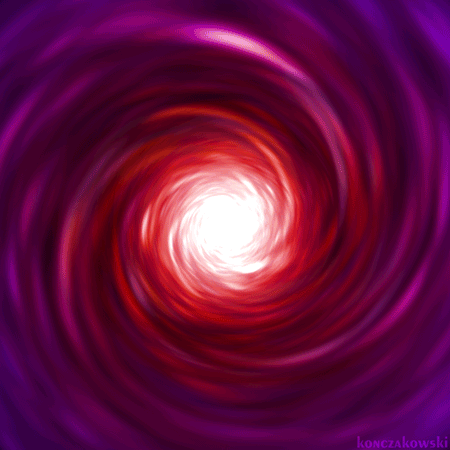 I have Green Onion to thank for this new dose of bitterness. In his guest post My Most Elusive 80's Toys  he mentioned always wanting the Mouse Trap game. I instantly was like "Hey, I had that!" and after that all I saw was red….a huge swirling vortex of red, all consuming anger. I always knew I was missing out on the whole board game thing, but to be honest there were a few games I would get for Christmas that my mom would play with me ONCE and than they were banished to the hallway closet forever. Maybe it's for the best because when I do get a chance to play these games with my wife and kids It's a brand new experience that stays with me forever.
And don't get me started on Hungry, Hungry Hippos…that's for part two….